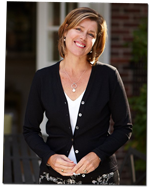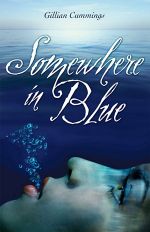 I'm thrilled to announce that Somewhere in Blue has made another Best Bets list. It has been chosen by the Canadian Children's Book Centre in its publication Best Books for Kids & Teens 2011, and awarded a red star which signifies a title of exceptional calibre. This publication recommends great reads for kids of all ages, and is available on newstands -- a great resource for parents and librarians.
Somewhere in Blue was also selected for the 2012 New York State Reading Association's Charlotte Award Committee's "Suggested Reading List."
This spring, the Ontario Library Association named Somewhere in Blue to its Young Adult Best Bets 2010 list. Only 10 books are chosen based on literary merit and appeal to young adult readers. The OLA called it a "beautifully written story about the healing power of love and friendship." Visit this site for more information.
Not long ago, I revisited my university days with a guest speaking engagement at the Kappa Kappa Gamma Initiation Banquet, held at the University Women's Club by the Toronto Alumnae Association. Having been initiated into this women's fraternity exactly 30 years ago, it was a great experience to meet the current active chapter and alumnae and share with them the details of the publication of Somewhere in Blue. The book was written up in the Fall 2010 issue of the fraternity's international publication The Key.
Since the new year, bloggers have been picking their faves. Somewhere in Blue made the Top Ten of the Year list by the blog In Between The Lines. Here's a link to the entry. The same blogger also added my book to the 2010 Debut Book Challenge, supported by bloggers everywhere. Thanks for the blog support!
On December 6, 2010, I spoke with the Grade 8 students at St. John Catholic School in Toronto's Beaches neighbourhood. Since they live in the area where Somewhere in Blue is set, it was a natural to talk to them about sense of place. I showed them photos of actual spots where the book's action takes place, and we talked about how to create a strong sense of place in their own writing. Best of all, they suggested some intriguing locations to set the action for my next book! I've posted some photos of the event here.
On October 28, 2010, I was the featured author of the day on the Teens Read Too Book Club Blog, and the interview the blog site did with me was so much fun. I got to itemize my dream meal, choose my dream vacation, create my own national holiday and fantasize about starring in a movie with Colin Firth! Oh, and muse about a movie being made of Somewhere in Blue. A girl can dream, after all! Read the full interview and the comments made by posters here (just scroll down to the October 28 interview).
I thoroughly enjoyed participating in the 21st annual Word on The Street festival of everything literary in Toronto, Sunday, September 26, 2010. I was part of a panel of young-adult authors discussing how to write that authentic teen voice.  It was fantastic to meet  fellow authors Alice Kuipers, Richard Scrimger and Allan Stratton, and we were were all pleased to read from our books. Check out some photos of the event here.
I'm also being asked to visit book clubs to discuss the writing of Somewhere in Blue. Mothers of teens are reading the book and are interested in discussing it. There's also the potential here for mother-daughter discussions, so if your book group wants a book to share with both generations, I'm happy to come and take part in your meeting.  Email me if your Toronto-GTA-area book club would like a visit.
The Lobster Press Blog posted an interview with me that gives lots of insight into the creation of Somewhere in Blue. Click here for the interview.
The book launch photos are still posted here, so if you haven't already, take a look. May 27, 2010 was a great night at Nicholas Hoare in Toronto.

October 28, 2010: Check out teensreadtoo.com where I was the featured author of the day and interviewed by young adult literature enthusiast Jennifer Wardrip on the popular blog trtbookclub.blogspot.com. Two lucky blog posters won copies of Somewhere in Blue!
November 1, 2010: I'll be joining a book club in North Rosedale, Toronto, to share my thoughts on the writing of Somewhere in Blue.
December 6, 2010: I'll be presenting to a group of Grade 8 students at St. John Catholic School, in Toronto's Beaches neighbourhood. We'll be talking about sense of place in the book and in their writing -- perfect, since these students live exactly where the book is set!
January 17, 2011: I'll be speaking about my career and book at the initiation banquet of my university fraternity, Kappa Kappa Gamma, at the University of Toronto Women's Club. It has been 30 years since my own initiation into this great group of women.

"A beautifully written story about the healing power of love and friendship." -- Ontario Library Association Young Adult Best Bets 2010 (February 2011)
"Set in Toronto's Beaches neighbourhood, this deeply moving story is told through the eyes of four very different women. The characters are believable and realistic, and the author uniquely balances the voices of both mothers and daughters in a third-person narrative. They are multi-layered, complex and flawed, yet extremely compelling and realistic. The language is vivid and lyrical, casting a spell over readers, and drawing them deeper into the story. The dialogue is well-crafted and believable, and the plot moves at a swift pace. Not simply a novel about grief, the novel also addresses mother-daughter relationships and the ties that bind them together ... In her debut novel, YA author Gillian Cummings has created a beautifully written and affecting novel that will find an audience with both teens and adults." -- Canadian Children's Book News, Fall 2010
"Complex mother-daughter relationships drive Gillian Cummings' first novel, a story of family secrets and the struggle to rise above grief … the construction of the characters is insightful, the dialogue fitting and believable … Cummings sets Somewhere in Blue in her hometown of Toronto, and a strong sense of place is evident throughout. Descriptions of the houses, streetcars, parks, and city life give this story subtle colour … In fact, the 'character' of Toronto becomes central to Sandy's healing. Somewhere in Blue is a moving debut, and shows Cummings to be a strong and promising new voice in Canadian young adult literature."
– Quill & Quire, May 2010
"There is such heart here. So many tints and shades of blue but all suffused with light." – Tim Wynne-Jones
"The strength of this novel lies in the nuanced and believable depiction of the awkward silences and angry outbursts between Sandy and Vivian. Through this central relationship, Cummings deftly captures the conflicts that may arise within families as different individuals deal in their own ways with grief and mourning ... Somewhere in Blue presents a thoughtful and multi-layered meditation on families and loss. The representation of both adult and teenaged perspectives is still unusual for the young adult genre, and Cummings strongly captures the intricacies of various relationships in the wake of grief and depression." -- CM Magazine, September 17, 2010.
"Quiet, eloquent storytelling depicts how these four strong women from Toronto battle back from loss together in this multilayered debut novel … A poignant celebration of friendship and the mother/daughter bond that will appeal to teen and adult readers alike."
– Kirkus Reviews, April 2010
"Each of the four women has needs that are not being met, and secrets they are holding close to their hearts ... beautiful language and a running water-based metaphor sometimes illuminate the characters' pain ... readers will feel great compassion for Sandy in her depression and Lennie's attempts to draw her out ..."
– Booklist, April 2010
"The book's atmosphere and how the colour blue was embedded everywhere made the book taste different ... the cover was amazing ... the writing was so deep. It's not only for young adult readers because it focused also on mothers who are trying to raise their kids ... I gave this book 5 stars ... It was perfect!" – In Between the Lines (Book Review Blog), Oct. 2010
"In her entrancing first novel, Somewhere in Blue, Gillian Cummings addresses the topic of teen suicide with sensitivity and skill."
– Montreal Review of Books, Spring 2010
"Cummings' writing is smooth and meditative. This is a novel about the spaces between people, the silences in conversations, and the objects around us that hold our stories ... I appreciate it when a writer tackles hard situations or brutal truths with honesty, which is something Cummings does very well." -- Pipedreaming, author Vikki Vansickle's blog, June 2010
"Author Gillian Cummings deftly describes both situations using relatable and realistic mother/daughter vibes that will ring true to readers, even if they haven't experienced the suffering and loss felt by Cummings' characters." -- teensreadtoo.com, October 2010
"It is perfectly suited for its audience. It would be the kind of book passed around among teens who may be struggling with their own similar issues." -- Beach Metro Community News, October 5, 2010